WELCOME TO
Fairview Apartments
Discover the perfect blend of comfort and convenience at Fairview Apartments in North Bismarck. Our cat-friendly community offers studio, one, two, and three-bedroom apartments with vaulted ceilings, dishwashers, and spacious kitchens. Enjoy easy access to nearby attractions like Grand Theatres, Optimist Family Park, and Pebble Creek Golf Course. With proximity to Sanford Health and the University of Mary, our central location puts you close to shopping, dining, and entertainment options. Don't wait, set up a tour today and see what it's like to live in these great apartments.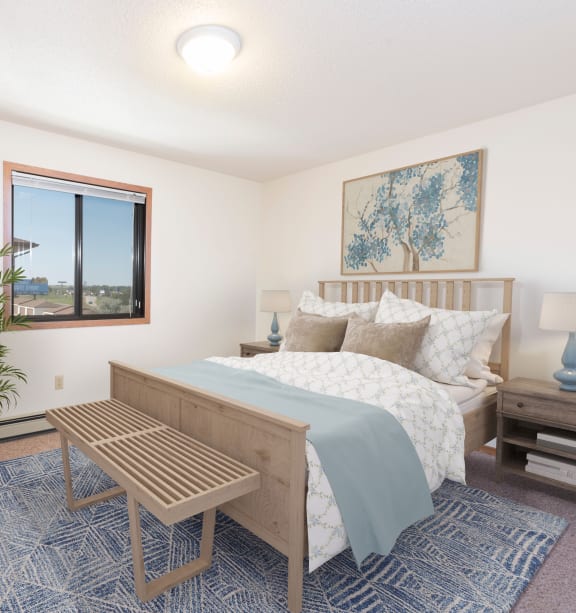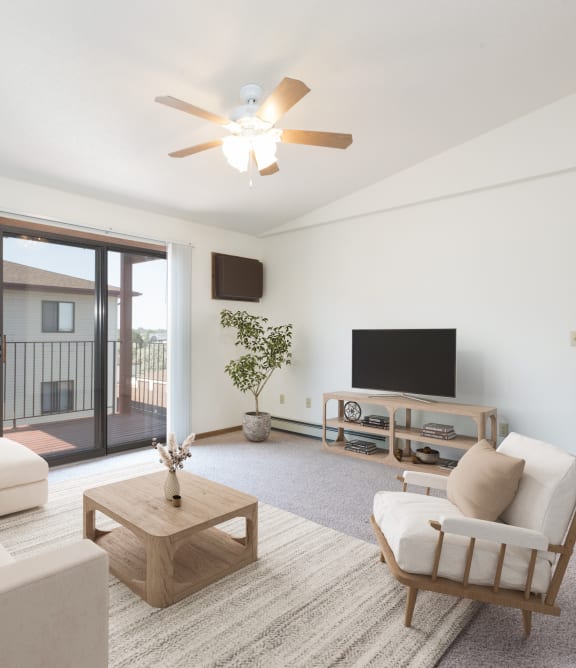 FLOOR PLANS
Thoughtfully Designed Floor Plans For You!
Our apartments are designed to fit your lifestyle of comfort and style. From the moment you step inside, you'll appreciate the vaulted ceilings and well-appointed interiors. Our cat-friendly policy ensures your furry friend can join you in your new home. With a dishwasher for added convenience and spacious layouts, Fairview Apartments checks all the boxes for modern living. Welcome to a community where every detail is considered.
Efficiency 01A
Studio

1 Bath

450 Sq. Ft.
Starting at $640
Deposit: Inquire for details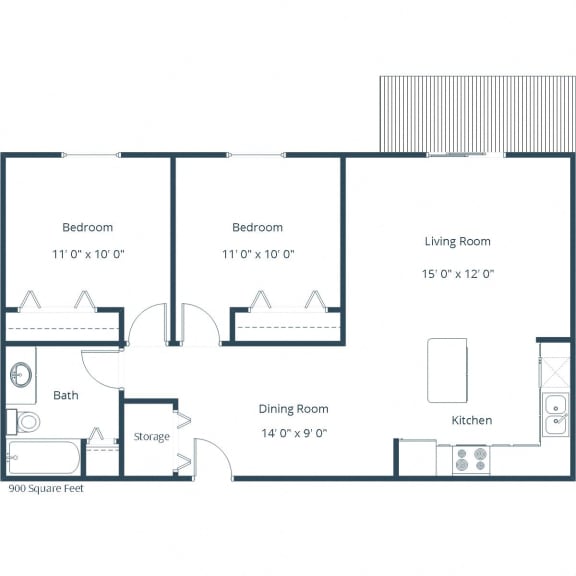 Starting at $965
Deposit: Inquire for details

Three Bedroom 32B
3 Bed

2 Bath

1,150 Sq. Ft.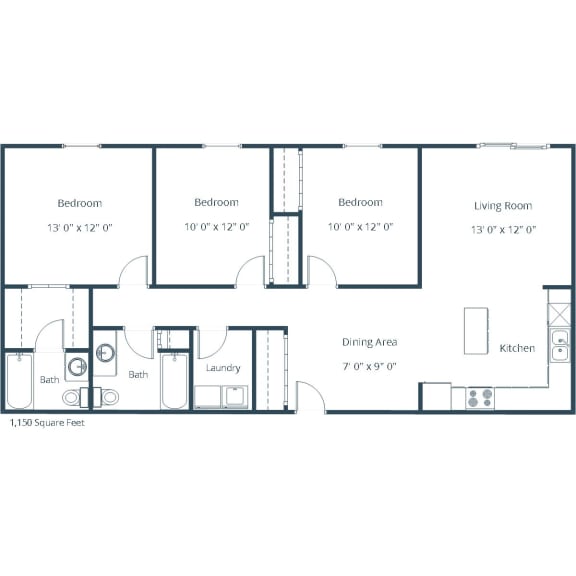 Call for details
Deposit: Inquire for details

Discover the Potential of the Space Around Us!
AMENITIES
Designed to
Fit Your Lifestyle
Our thoughtfully curated amenities at provide a well deserved escape from your busy life.
NEARBY COMMUNITIES
Starting At $ 1495

2907 Iowa Ln
Bismarck , ND 58501

0.00 miles away

|

0 - 3

beds

Starting At $ 975

4700 19th St N
Bismarck , ND 58503

0.00 miles away

|

1 - 3

beds

Starting At $ 2010

4800 N 19 St
Bismarck , ND 58503

0.00 miles away

|

3 - 3

beds

Starting At $ 995

2010 Koch Dr
Bismarck , ND 58503

0.00 miles away

|

0 - 3

beds

Starting At $ 900

444 E Brandon
Bismarck , ND 58501

3.00 miles away

|

2 - 3

beds

Starting At $ 700

1060 Turnpike Ave W
Bismarck , ND 58501

3.00 miles away

|

0 - 3

beds

Starting At $ 850

2413 N 8th St
Bismarck , ND 58501

3.00 miles away

|

1 - 3

beds

205 W Interstate Ave
Bismarck , ND 58504

3.00 miles away

|

1 - 3

beds

Starting At $ 740

1110 W Capitol Ave
Bismarck , ND 58501

3.14 miles away

|

1 - 2

beds

Starting At $ 605

2010 Xavier St
Bismarck , ND 58501

3.14 miles away

|

0 - 3

beds

Starting At $ 730

1121 W Capitol Ave
Bismarck , ND 58501

3.14 miles away

|

1 - 3

beds

Starting At $ 1420

4430 21st St SE
Mandan , ND 58554

3.14 miles away

|

1 - 3

beds

Starting At $ 685

205 N 2nd St
Bismarck , ND 58501

4.43 miles away

|

0 - 2

beds

Starting At $ 740

215 N 3rd St
Bismarck , ND 58501

4.43 miles away

|

0 - 1

beds

Starting At $ 640

400 W Arbor Ave
Bismarck , ND 58504

4.43 miles away

|

1 - 1

beds

Starting At $ 655

1109 Memorial Highway
Bismarck , ND 58504

4.43 miles away

|

1 - 2

beds

Starting At $ 870

505 W Indiana Ave
Bismarck , ND 58504

4.43 miles away

|

2 - 2

beds

2902 East Rosser Ave
Bismarck , ND 58504

4.43 miles away

|

1 - 2

beds

Starting At $ 805

3100 East Rosser Avenue
Bismarck , ND 58504

4.43 miles away

|

1 - 3

beds